Well, this is an unexpected treat! A treat so unexpected that I'm going to take a moment to explain it first.

I first wrote the following short story, titled "Sheba the Great!" back in 2004. Almost twenty years ago… the mind kinda boggles at that. Anyway, at the time — and as I've discussed in the past — my drawing skills were not that strong. As a result, I wound up deciding to not draw the story. Instead, I shelved the story and moved on to other projects. Fast forward to the spring of 2015. My drawing skills had really improved and, looking around for something to draw, I stumbled across my old short story from, at that point, a decade before. So I did! It was a fun project and turned out really well. I didn't colour it, but I did pencil and ink it.

And then something kinda goofy happened. I was in the process of working on a number of short stories (you can see some of those here) and once I finished "Sheba," I moved on to other things. Shortly after that, I wound up having a pretty spectacular computer crash. Now, I back up everything regularly and I try to keep some of my key art files off-site, too. When I restored everything, "Sheba" had disappeared! I remember being extremely frustrated, but I was faced with a quandary. "Sheba" was seventeen pages long. Did I really feel like re-drawing and re-inking the entire thing? I decided that the answer was a pretty firm "No." Part of that was my frustration, of course, but I also really didn't feel like going backwards and re-working something I had felt that I already completed. Moving on felt right. And so I did.

Since the past year was pretty chaotic (to say the least) and as the holiday season was approaching, I wound up going through a couple of old hardrives that I had thought had "given up the ghost." I was able to partially get into one of them and (drum roll please!), I discovered that I did have a copy of "Sheba" after all! What a pleasant surprise!

Looking over my art and storytelling, I felt that the story and my approach to it held up pretty well, all things considered. I wound up having some spare time over the holidays, though, that gave me the perfect opportunity to finally complete it. I spent a little bit of time tweaking a few things here and there ('cuz, you know, one never stops growing with art). And, of course, it had never been coloured so I needed to do that from scratch. Plus lettering the whole thing, too. I was able finish the entire thing just before New Year's Eve. That just left it for my erstwhile editor to give the story a final pass and the official "go ahead." That has now been done. And so, here we are!

"Sheba the Great!" is a light-hearted sci-fi comedy that was a great deal of fun to write and a blast to draw. And it's probably the oddest story I've ever presented you, dear reader. Written in 2004, drawn in 2015, tweaked in late 2022, and finally coloured, lettered, and edited also in late 2022. In other words, different aspects of me, working together across time. Kinda weird, but kinda wonderful!

"Sheba" also wears its influences on its sleeves. In a way, "Sheba" is a love letter to certain stories that I grew up. It's the best way I have to say thank you to creators like Pedro Henry, Steve Dillon, Harry Harrison, and so on.

I really hope you enjoy it!

Update! I'm very pleased that people are having fun with this story! To thank everyone and to give a bit of content back to the greater comics community, I'm releasing the story as a free download in .cbz format. Actually, I'm doing it in two versions: a low-resolution version and a high-resolution version and both are available through Dropbox. The low-resolution version is here and is about 20 megs in size. The high-resolution version is here and is about 75 megs in size. Oh, once you have downloaded either version, you'll need a .cbz reader to actually read it. If you don't have one, Wikipedia has some suggestions right here. As always, please be careful downloading anything that you're not sure about. Please do your own research to find the one that best fits your needs.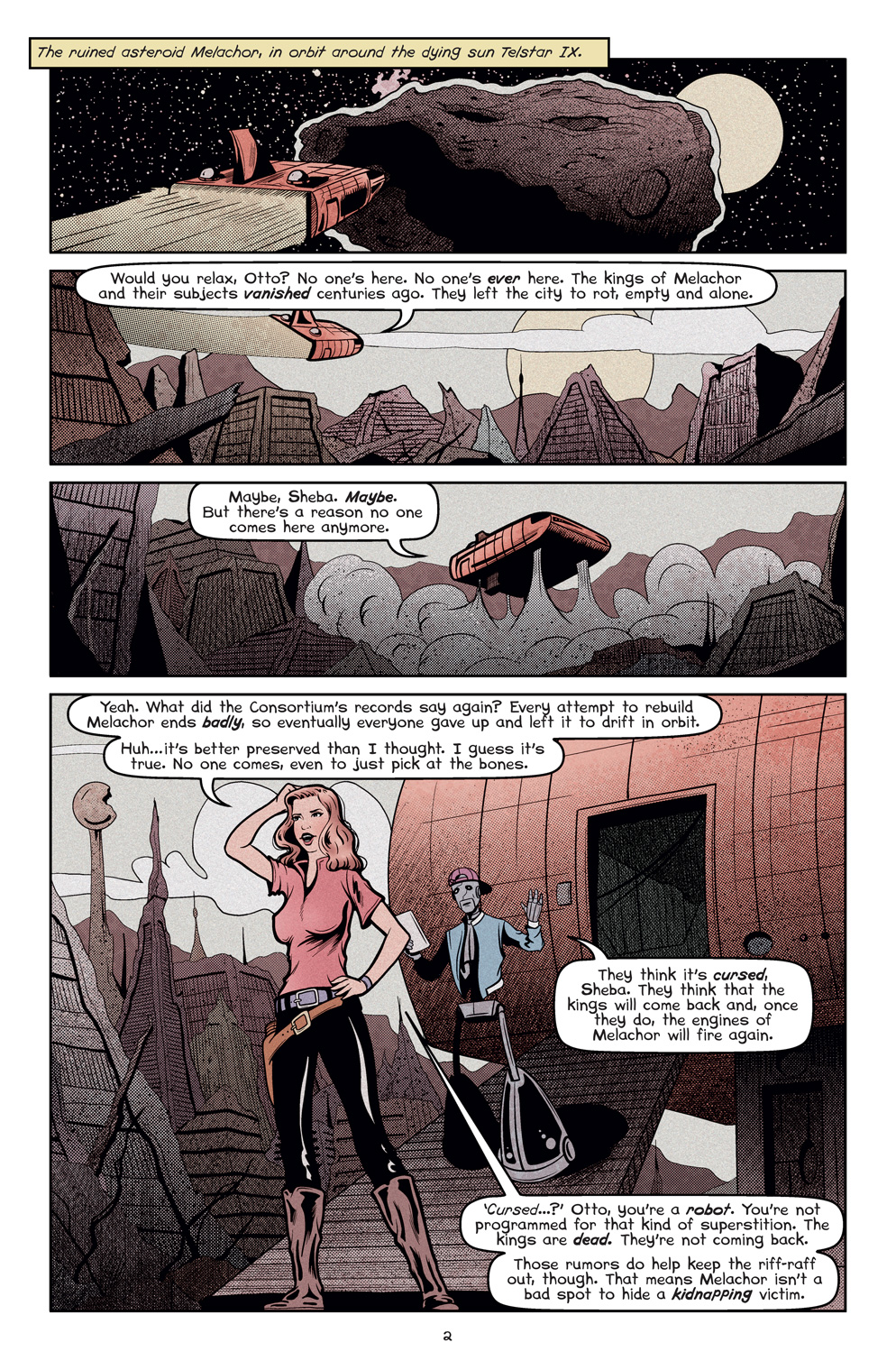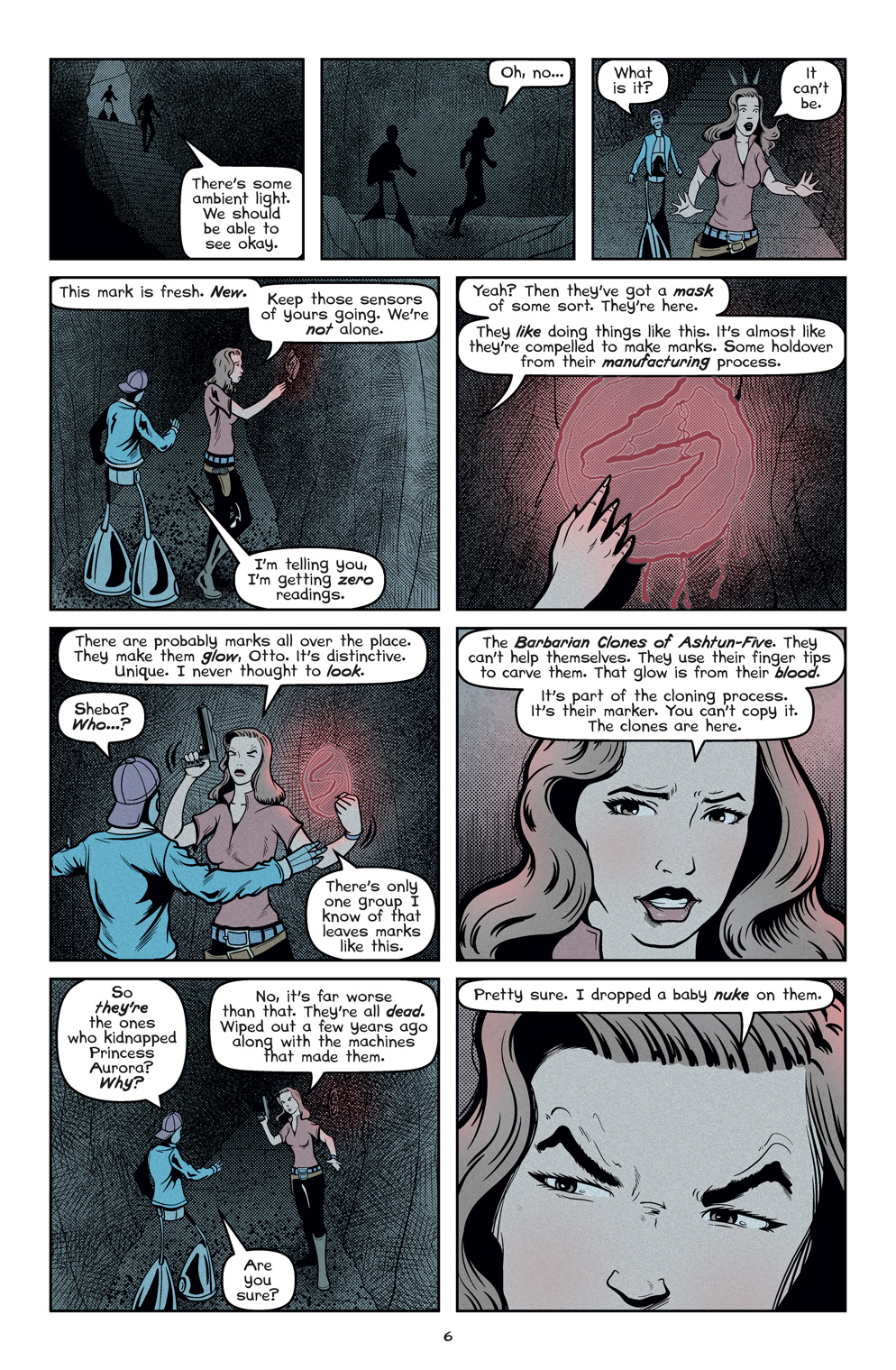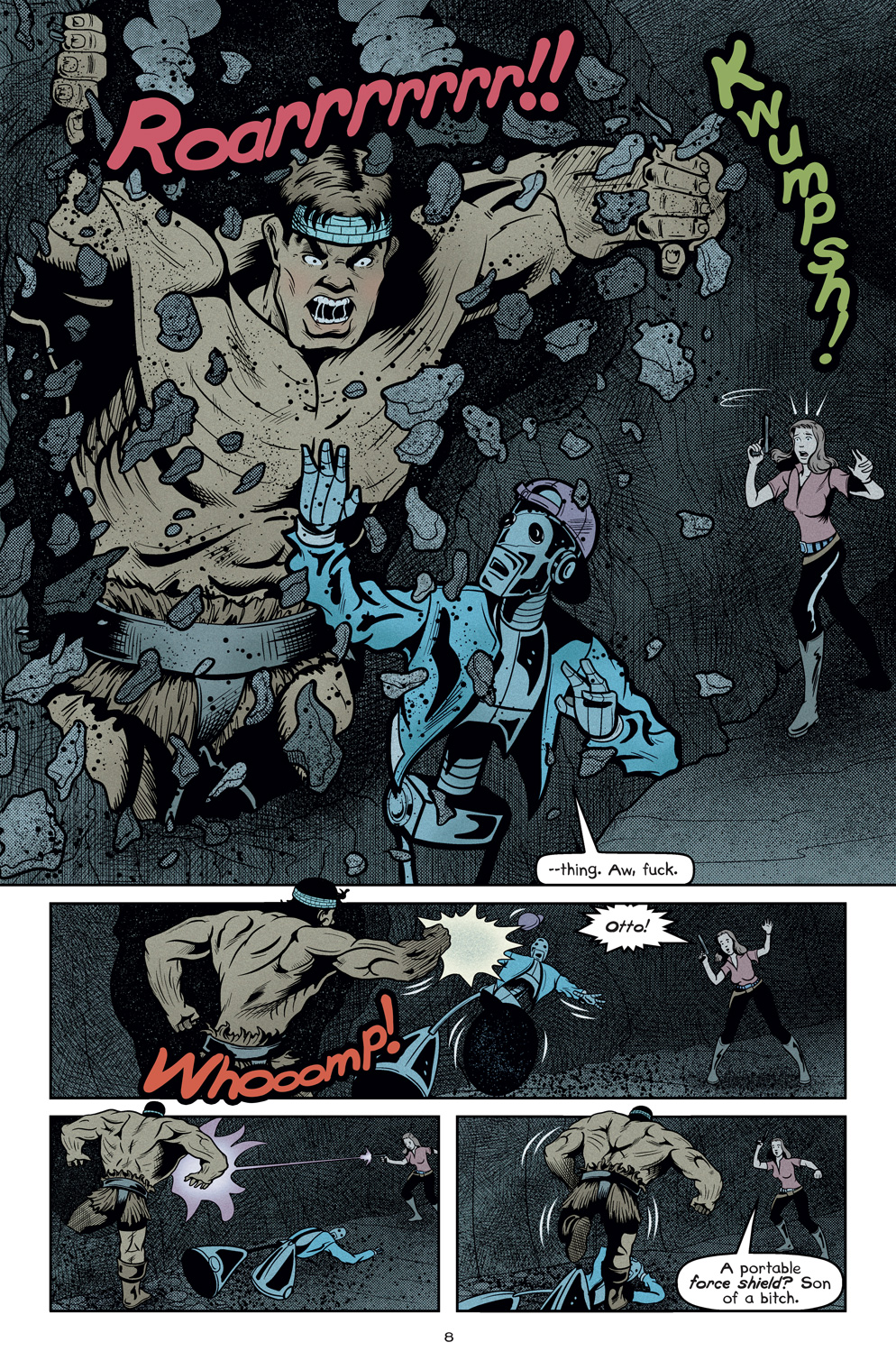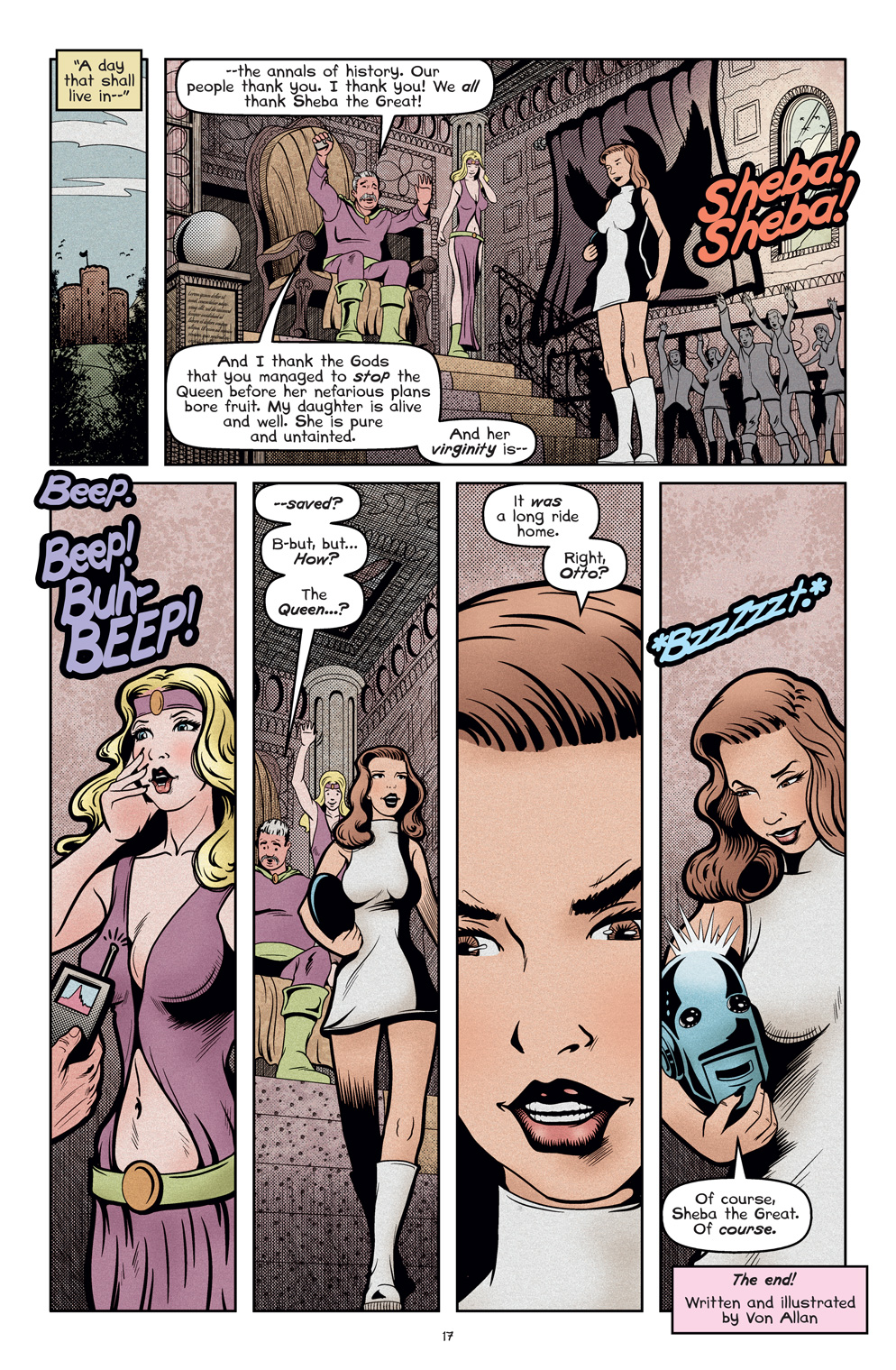 So, there you have it! I hope you enjoyed reading it as much as I did writing and illustrating it! And don't forget to visit the rest of my archives. There are a number of other short stories that you can read for free
right here
. And my long-form comics project, "Wolf's Head," will also be debuting as an ongoing webcomic very soon! If you'd like to keep up to date with all of my art and comics, you can sign up for my
mailing list
. Thanks!